All professionals at Allergy Care PLLC maintain the highest levels of accreditation and pursue ongoing education to stay abreast of the latest trends in the medical field. Read on to learn more about our staff's experience and training.
---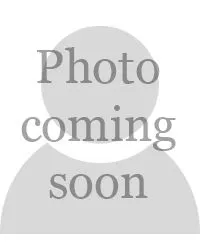 Ludwig Khoury, M.D., F.A.A.A.A.I.
Allergist in Utica & Watertown, NY
Allergy Care PLLC
Dr. Khoury is Certified by the American Board of Allergy and Clinical Immunology (ABAI). He earned his Medical Degree from the University of Western Ontario , Canada in 1989. He completed his Residency in Internal Medicine at the University of Western Ontario and completed his Fellowship in Allergy and Clinical Immunology at the University of Manitoba , Canada in 1995. Dr. Khoury has completed advanced training in Emergency Medicine, Pediatric Allergy and Immunology, Aerospace Medicine, Allergy and Immunology Laboratory, Dermatology at Walter Reed Army Medical Center, Harvard University, University of Toronto, University of Ottawa and McGill University.
He has practiced over the past 22 years in Canada, Houston Medical Center in Texas, with the US Air Force, and since 2006 in New York. He is a Fellow of the American Academy of Allergy, Asthma and Immunology (FAAAAI) and is a member of the American College of Allergy, Asthma and Immunology as well as a member of the Canadian Society of Allergy and Clinical Immunology .
"Dr. Khoury is one of a select few in his field of specialty to serve as a Medical Director of a High Complexity Allergy and Immunology Diagnostic Laboratory. He specializes in diagnosing and treating all types of allergic conditions including Rhinitis, Sinusitis, Asthma, Atopic Dermatitis, Contact Dermatitis, Anaphylaxis, Urticaria, Angioedema, Food Allergy, Drug Allergy and Latex Allergy."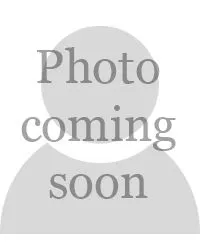 Roseanne Brindisi, FNP
Nurse Practitioner in Utica, NY
Allergy Care PLLC
Roseanne is a Utica, NY native. She attended Mohawk Valley Community College in her early nursing career to obtain an Associates Degree. She later attended SUNY Polytechnic Institute to obtain her BSN in nursing and soon after with a completion of her FNP. She completed rotation at St. Elizabeth's Hospital, Faxton St. Luke's, Masonic Home and St. Luke's OB Clinic. With her BSN, Roseanne has 13 years of experience in the ICU and 7 years of experience of working at St. Elizabeth's Emergency Room. She also has 2.5 years working as a nurse practitioner before starting at Allergy Care. She decided to become a nurse practitioner to pursue the rewarding career in order to intellectually challenge herself as well as the ability to save lives. She enjoys the autonomy of practicing as a Nurse Practitioner and the benefit of helping make a difference in people's lives.
Roseanne decided to work in allergy/immunology because it gives her the opportunity to work with patients with common diagnosis such as allergic rhinitis, asthma, atopic dermatitis, and immune mediated food hypersensitivities. She thoroughly enjoys the critical thinking of the complexities involved in managing patients with potentially threatening disorders of the immune system.
"I have spent the majority of my nursing career in critical care, both adults and pediatrics. This part of my career allows me the opportunity to make a difference in many lives and the ability to utilize critical care thinking skills".
---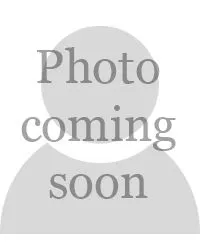 Alyssia Lloyd, FNP
Nurse Practitioner in Utica, NY
Allergy Care PLLC
Aylssia is a Rome, NY native. She obtained her Associates Degree in her early nursing career at St. Elizabeth's Nursing School. Later she obtained her FNP at SUNY Polytechnic Institute. Alyssia completed her rotations at local office's in focus of Family Practice, OB/GYN, Pediatrics, Endocrinology and the local Emergency Rooms. With her associates in nursing, she sustained 2 years experience at St. Elizabeth's Hospital. With her BSN she sustained 4 years of experience in the Emergency Department at Rome Memorial Hospital which 2 of the 4 years as a charge nurse. Alyssia began her Family Nurse Practitioner experience at Bassett Healthcare in Cooperstown for 3 years and continued to Bassett Healthcare in Herkimer for another year before coming to Allergy Care in Utica, NY. Throughout her nursing career Alyssia became proud member of Sigma Theta Tau International Honor Society in Nursing which she is still an active member today.
Alyssia decided to work in allergy after 4 years in primary care to have a focus in sub-specialty to gain knowledge with a specific focus.
"The allergy specialty intrigued me as one of the few specialties involving a natural approach in treatment. This allows for results based on targeting the immune system instead of using medicated based therapy".
When Alyssia isn't seeing patient's she enjoys spending time with her growing family and watching her son grow up. She has a big heart for animals and enjoys quality time with her two dogs.